We are officially affiliated with G2A.com and have a Goldmine established on their website that we would encourage all members to join.
G2A.com is the fastest growing digital gaming marketplace where 10 million buyers come to browse over 45 thousand products from 250 thousand sellers. G2A.com offers all games for every platform in one place.
By clicking the image below [also located in footer] and purchasing a game you can start supporting us.
G2A.com Goldmine
G2A Goldmine is an innovative profit generator. It is fully integrated with G2A.COM, one of the leading games and software selling platforms. The money you are to earn is based on purchases made in the G2A shop using your 'Reflinks' or discount coupons.
So go ahead, join our goldmine and start earning real money today. Simply click our link and then join as shown in the image below.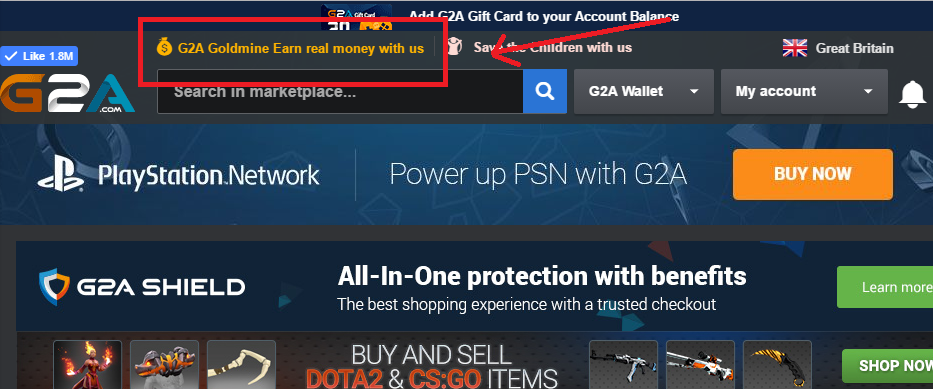 We have some members already subscribed to our Goldmine and we are looking to expand our network. All proceeds go towards funding the community. G2A.com is also very reliable and I personally use them regularly for game purchases.
If you would like to find our more information about the G2A Goldmine system click here. Please feel free to contact a member of the website team if you have any questions.